Lake Havasu Real Estate Source - Your Source for all your Lake Havasu City Real Estate Needs.
Havasu Home Source and Amber Cheramy-Lyon are your source for all  your Lake Havasu City Real Estate needs including All Lake Havasu City Homes, New Construction, Vacant Lots and Land, Investment Properties,  Condos, Commercial properties, & more.
Why Havasu Home Source & Amber Cheramy Lyon?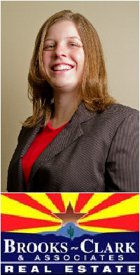 The best search on the internet. Fast searches with up to the minute real estate feeds. Every listing in the MLS with up to date statuses. You get the information Realtors get in real time, without a bunch of properties that are not really for sale. Plus because this is our direct Lake Havasu City MLS Feed you will get every listing available giving your even more listings with more accurate information than you will every find on Zillow and Trulia.
Feel free to browse around and do and search for properties. For the best most up to the minute information Click Here to sign up for our proprietary property search "Dream Property Finder" With your FREE membership to this exclusive search portal you will receive emailed property alerts of just listed properties and price changes for homes that meet your search requirements. You will be able to track and save your favorite properties, and be able to save searches to quickly be able to find the homes you are looking for.  Our goal is to save you time and money by getting you the home or property you are looking for at the best price on your time frame.
Why Lake Havasu?
Mohave County, including Lake Havasu City, is one of the fastest growing in the nation. Home of the world famous London Bridge, Lake Havasu, is not only a beautiful tourist destination to relax and retreat to, but also is a wonderful place to raise a family.
People relocate to Lake Havasu City to escape the booming metropolis to find a small town feel with many comforts of the big city. A vast array of restaurants, a regional mall, and many other recreational activities including; boating, jet skiing & water sports, fishing, off-roading, mountain biking, hiking, and much much more. We are also know for our amazing events including the Rods & Relics Car Show, Lake Havasu City Balloon Fest, Winterfest, The IJSBA Jet Ski World Finals, The Rockabily Reunion, The Pyrotechnics spectacular, and so much more.
Save
Save